Central Virginia Blue Ridge

All of the heavy rains and potential for severe weather has moved east of the Blue Ridge as of noon Wednesday. Sunny skies are on tap for the upcoming weekend, with much cooler temps.
Earlier post
Dynamics are coming together for the potential of severe weather across the region over the next 24 hours. While I do think the brunt of the ultra severe storms will be to the south of Nelson, the possibility of a strong to severe storm here is still likely. A more concerning factor will be flooding rains. The developing storms and the system that hit the mid-south to our west last night, will arrive here later today into the overnight hours before exiting late morning Wednesday.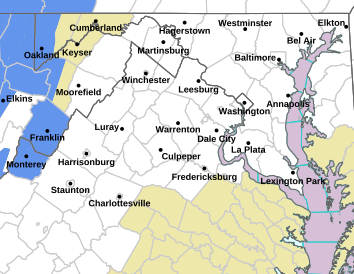 I'll be keeping an eye on this throughout Tuesday into the evening hours. Be sure to follow our Twitter Feed for the absolute quickest alerts and of course our Virginia Weather Alerts Page if you want a broader view.