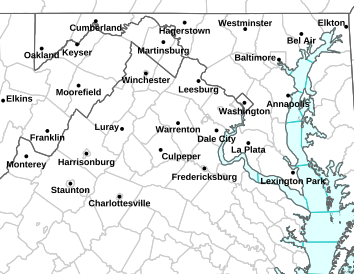 Central Virginia Blue Ridge Area
A vigorous storm system, much like we'd expect to see in the spring months, is headed toward the Central Virginia Blue Ridge. Overnight Tuesday into early Wednesday morning dozens and dozens of severe weather alerts including Tornado Warnings were issued to your west in TN, KY and AL. Wind Advisories have been hoisted for most of Central Virginia beginning Wednesday at noon until Thursday morning.
After the storms pass through late Wednesday night, winds will shift to the west bringing in much cooler air with temps on Thursday around 45° in the lower elevations and not making it out of the 30's for highs on Friday. There is a chance for light snow Saturday night.
I'm keeping up with what's happening to our west and will update as necessary as the system approaches our area.