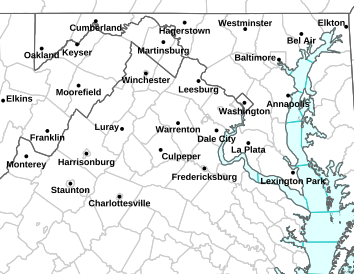 Winter Weather Advisory
Statement as of 11:56 PM EST on January 15, 2013
…Winter Weather Advisory remains in effect until 9 am EST
Wednesday…
* precipitation type…freezing rain.
* Accumulations…ice accumulations from a trace to up to one-
tenths inch at elevations around and above 1000 feet.
* Timing…through the early morning.
* Temperatures…in the upper 20s to lower 30s.
* Winds…east 5 mph or less.
* Impacts…any untreated surface will become icy.
Precautionary/preparedness actions…
A Winter Weather Advisory means that periods of snow…sleet…or
freezing rain will cause travel difficulties. Be prepared for
slippery roads and limited visibilities…and use caution while
driving.